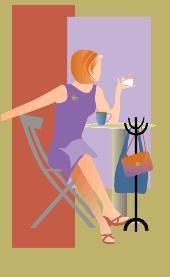 Also available, a wide range of table bases, from traditional trumpets to eurostyle octagons as well as custom designs to suit your establishment.



Table Bases: Highly stylized to suit any establishment.
Style, durability, stability – everything you look for in a table base. The table bases we produce for the hospitality industry are carefully made from first-grade steel. You expect quality and we deliver. Table Base Factory has the know-how, the experience and the capabilities to offer bases to meet your most novel and stringent requirements.
Cast I
ron Table Bases: Trouble-free, durable, stable, quality cast iron table bases delivered to your door.
Take a look see at
our NEW Bases
Our cast iron table bases are long lasting, low maintenance and commercial quality. They are available in an array of fabulous styles to suit all venues and establishments.
Table Tops: The list of option is endless; we offer custom sizes and designs which are tailored to your needs.
Materials, sizes, colors and shapes - Table top options for your restaurant, lounge, home, and office. We carry a wide selection of Wood, Marble, Granite, Stainless Steel, and Laminate finish table tops to fit any design and/or decor in mind.
Folding Table
Folding tables for any type of establishment are available in numerous sizes, shapes, styles and colors.
Seating: Have a seat, a stool, custom chair with your name on it! Have it black or white, and have it stackable at night.
We carry over 55 Steel chairs, 60 bar stools, and imported seats, with many combination of back rests, and seats, which come in an assortment of paint colors, fabrics, and wood stains. If you can not find the right seat, stool, or outdoor chair, just draw it up and we'll create it to your specifications.
Other Products: Chinese style woks and Steel frying pans
These

fabulous

products are well suited for the restaurant and hotel industry.
The Shtick: Put an end to table clutter with The Shtick™
Add an extra element of delight to your already excellent hospitality service, with a sophisticated clutter-free dining atmosphere. Now, the ladies who lunch, the shoppers and the diners have a place by their table to hang what they've brought with them. Items won't slide off chair backs, clutter the table, and get wet or trodden underfoot.
The Shtick™ is the first real solution to this age-old problem. Gone are your customers' struggles to find a place for purses, hats, wraps, canes, cameras, etc. at the table, but also out of the way. The Shtick™ is elegant, stylish, yet inexpensive.
Custom: When only custom will do

Do you or your decorator have a table in mind, but it turns out there's no such table to be found? Or are you hoping for something different but can't quite put your finger on it? We can work to your specifications or work with you to create designs to suit your desires and your budget.
We've worked for many prominent furniture companies to help them perfect their own line of bases and products for the hospitality industry. We can do the same for you.


Read our Privacy Statement