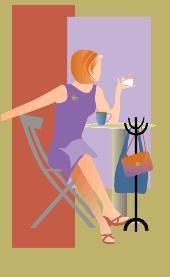 Also available, a wide range of table bases, from traditional trumpets to eurostyle octagons as well as custom designs to suit your establishment.



Custom Metal Spinning
Do you need something special? Something you can not find somewhere else, or is not posted here. Then bring your ideas to our parent company, M.W. Metal Spinning, and we'll work with you to get you what you want.
Whether it's simply a custom finish, or something never seen before, you can have it. Base finishes can be customized to suit your color schemes and even texture. Whether you want a Satin Coat Finish, Bronze color or even bright yellow, we can help you achieve the exact look you desire.
As a manufacturer, M.W. Metal Spinning, has the knowledge and capabilities to offer design input and can manufacture custom products to meet your requirements. We work with many different kinds of materials; we can even manufacture Stainless Steel tops with your logo on them. We can work to your specifications or implement our own designs to suit your needs.
Visit M.W. Metal Spinning's website to find out more, or call 416-661-8003 or toll free in Canada 1-877-904-7134.
IMPORTANT NOTE: If we build custom tooling for your project, you own the tooling and it will not be used for any other client. Any drawings or competitive information you supply to us will be held in the strictest confidence.